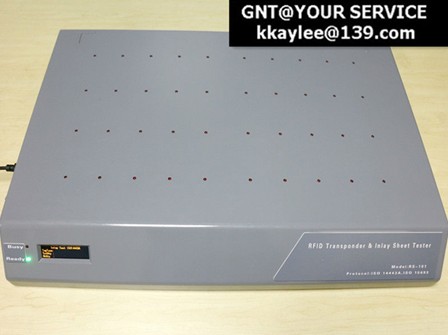 Product Description
RS - 101 multi-function inlay tester is a kind of testing , reading and writing automation equipment for Inlay and smart cards. It can be automatic detecting and data writing (also known as the initialization or encoding) ISO 14443 - A/B and ISO 15693 protocol of cards (labels or transponder).
Type
HF inlay tester( suitable for testing and encoding ISO1443A/B and ISO 15693 CHIP). Of course, we can support LF inlay tester!
Characteristic
1. Detecting the bad chip
2. Detecting welding performance of chips and antenna
3. Testing inlay(prelam)
4. Encoding the chip
Personal design---We can develop personal software according customer requirement!